Wow Rose Shampoo Offer
Get 200ml Sample Pack of Wow Rose Shampoo worth Rs.249 for Free Wow Rose Shampoo Offer
---
Wow Rose Shampoo Offer, Wow Science, 200ml Sample Pack of Wow Rose Shampoo, Free Sample Pack- Hi Viewers, hope you guys all are doing good. Today I am back with an interesting offer from Wow Science. The Himalaya Wow Science is giving away a Free Sample Pack of Wow Rose shampoo worth Rs.249 of 200ml from this Wow Rose Shampoo Offer.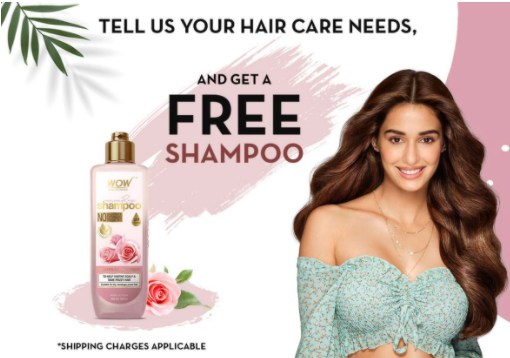 You will only be responsible for delivery fees in this case. The WOW Products are being promoted by Disha Patni. This Beauty Survey is a part of our ongoing effort to better understand your passion for skin and hair care products.
It is a brief questionnaire designed to gather information about your preferences for beauty goods, whether it is regarding components, products, or formulas. The WoW Science will be able to create customised beauty products for you based on the information you provide.
---
How to Get Wow Rose Shampoo of 200ml Sample Pack worth Rs.249 for Free from Wow Rose Shampoo Offer?
1. First and foremost, open the provided link in your default browser.
5. You will see that the product has already been put to the cart and that the promo coupon has already been applied.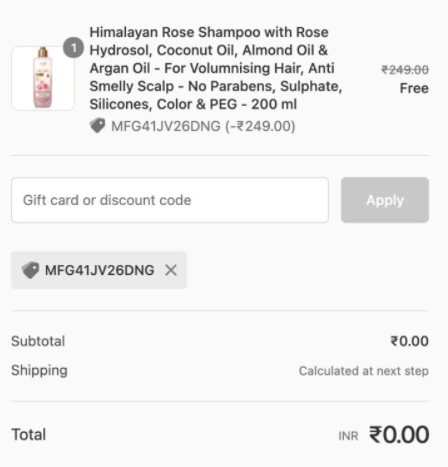 6. Now login or simply signup and fill in your login information. Copy and paste the coupon code into the payment page.
If your coupon didn't automatically apply, use this one: MFG41JV26DNG.
7. Your cart value will be reduced to zero and you will be able to proceed.
8. Enter your postal address and simply pay Rs.99 in shipping fees (which is worth it since the typical price of the shampoo is Rs.249) using any mode of your choice.
9. Following payment, you will receive a confirmation email and a note.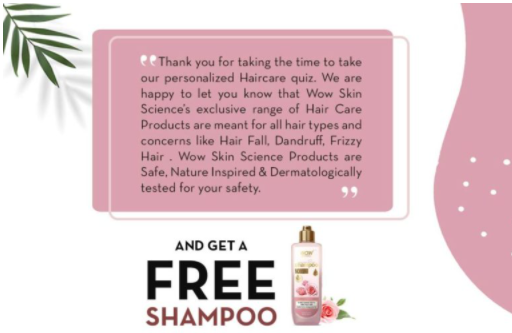 10. You will also receive additional vouchers by email to the address you have provided.