PayTM Soundbox Offer
Get the Free Soundbox from PayTM Soundbox Offer
---
PayTM Offer, PayTM Soundbox Offer, Free Soundbox, Promo Code to get 100% Cashback- Hi Viewers, hope you guys all are doing well. Today I am back with an interesting offer from PayTM named PayTM Soundbox Offer. From this offer, you can get a Free Soundbox. You need to use the Promo Code to get 100% Cashback. This is an amazing offer for all Paytm users.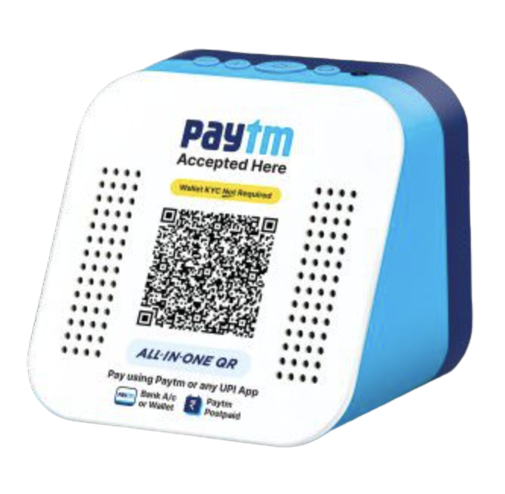 Paytm has released a new offer in which you can get a free Soundbox. This soundbox is available for free. If you follow my instructions, you may get this box for 100% cashback,
Which means you will get it for nothing. I believe you are interested in taking advantage of this offer. Read the entire post and then follow the steps outlined below. To receive the full cashback, you must read the post.
---
How to Get a Free PayTM Soundbox?
1. First and foremost, Update your Paytm App and click on the link below to order the free Soundbox.
Note: This Has a Monthly Rental Charge of Rs.125. If You Have a Shop and Really Need this then Order otherwise Don't Order.
Promo code to Get the Free Soundbox: FREESOUNDBOX [No Need Code For v3.0]
4. Finally, make the Rs.1 payment to receive the Paytm box.
5. If you simply use the above discount code, you will receive 100% cashback.
6. Once you have successfully finished the payment, you will receive your Rs.1 back.
7. The items that will be available in the Soundbox are Soundbox with SIM Adapter and Cable Wire
That's it! You will receive your money refunded within 48 hours.
9. Your Paytm box will arrive in 1 to 4 weeks.
---
About Offer:
Meanwhile, if you are a merchant and want to purchase a PayTM SoundBox, here is a great deal for you. Paytm is offering 100% cashback on the PayTM Payment Soundbox. That means you can get your hands on the PayTM Soundbox for free. To obtain it, follow the steps outlined below.
Paytm Soundbox is a device that allows you to obtain instant sound or voice confirmation in your preferred language on each payment you make with Paytm or any BHIM UPI application. It is a small and adaptable speaker for your daily installment notifications.