Knorr Masala Mix Samples
Free Knorr Masala Mix Samples Product for All
---
Knorr Masala Mix Free Samples – Hello Readers!! Here I'm Back With Another Free Knorr Masala Mix Sample From Unileverfoodsolutions website. 20+ Free Sample Order at a Time This Website Without Any Delivery Charges.
The Unlieverfoodsolutions are one of the India Food Product Safety Certificate Company. Now that's company or website new campaign free sample masala product promotions giving Free sample for all users.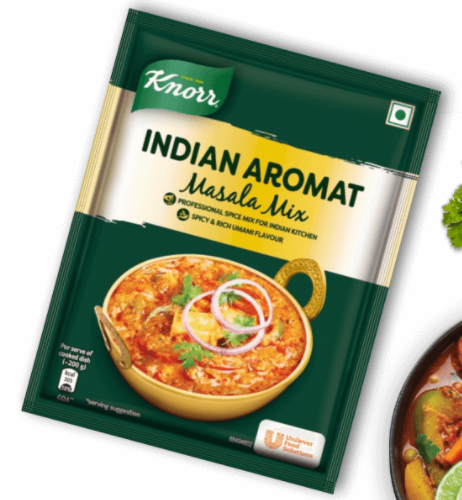 This Website you Prepare Food On All Recipes Read it and Make or Prepare Special Foods Like Hyderabadi Chicken Dum Biryani and Etc.
Read More – https://samplemaal.com/lybrate-free-sample-nestle-nangrow/
Knorr or Other Brand Masala Mix are very will quality to prepare Practicing food safety begins long before the food reaches the table. There are many steps along the way and you have to take the right precautions to prevent contamination.
Your Samples Products Brandes are:-
Knorr
Best Foods
Rex
Kissan
Brown & Polson
---
How to Order 20+ Free Samples Products
First Of All Visit Unilever Food Solutions Website from given link :-

Visit Here

Open Link and redirect your default browser.
Now Scroll down and choose One Sample
Product and Tap on Free Demo and Sample button
Read Recipes Using this Product and Order 100g Packet
Next Click Free Demo and Sample button
Instantly get one popup and full fill the form
First Select your one sample product and enter full name, Email address and Mobile number enter.
Next Enter City, select business details and enter business name
Last Full Enter your Shipping or Delivery address
Accept or confirm i am over 18+ years
Click on Submit button
Samples will be offered only to Professional Chefs working in Hotels & Restaurants.
Your Sample Packet will be Delivery within 7 working days.
---
Unlieverfoodsolutions free sample masala products
Knorr Indian Aromat Masala
Knorr Smoky Tandoori Marinade Mix
Knorr Malai Tikka Marinade Mix
Knorr Lime Seasoning Powder
Knorr Rostip Seasoning Powder
Knorr Chicken Powder
Knorr Demi Glace Sauce Powder
Knorr Aromat Seasoning Powder
Knorr Onion Tomato (Kadhai) Base Gravy
Knorr Tomato Makhani Gravy Base
Knorr All Purpose Veg Indian Gravy Base
Knorr Authentic White Indian Gravy Base
Knorr Sweet Corn Veg Soup
Knorr Thick Tomato Soup
Knorr Vegetable Base Soup
Kissan Tomato Paste
Kissan Tomato Puree
Kissan Sauce Dip
Kissan Tomato Ketchup
Kissan Sauce Maker
Kissan Mixed Fruit Jam
Best Foods Real Vegetarian Mayonnaise
Brown & Polson Cornflour
Brown & Polson Custard Powder
Rex Baking Powder